 Grade A offices to let from 2,309 sq ft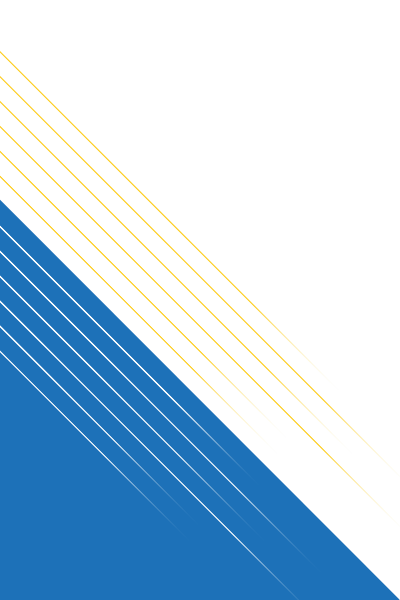 Brand new
fully-fitted suites
FLOOR
SQ FT
SQ M
PARKING
SPACES
4th North Suite 1
2,612
242
3
4th North Suite 3 (Fully Fitted)
2,309
215
2
5th North Suite 3
4,661
433
5
TOTAL
9,582
890
10
Refurbished
office floors















Enjoy low total occupation costs, high specification and on-site amenities at Reading Bridge House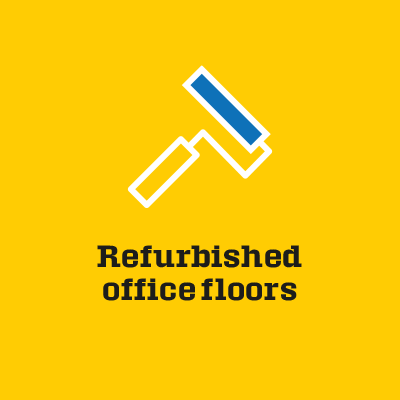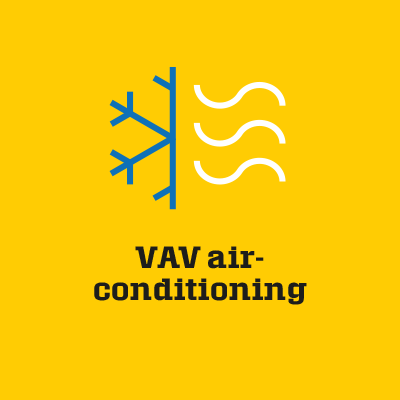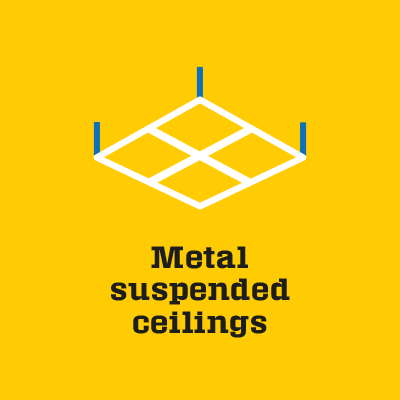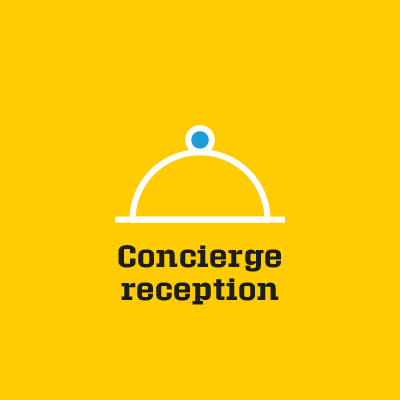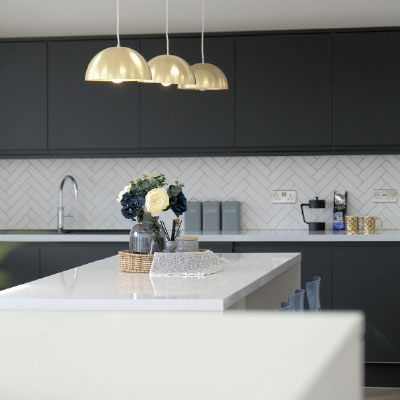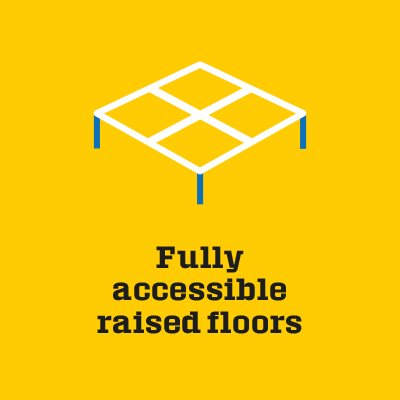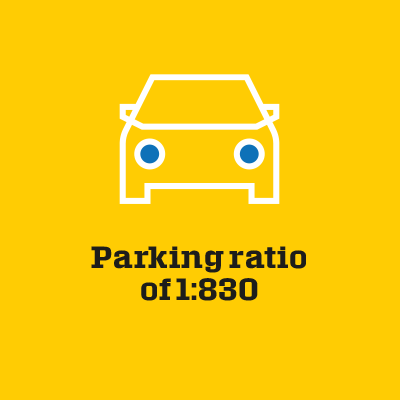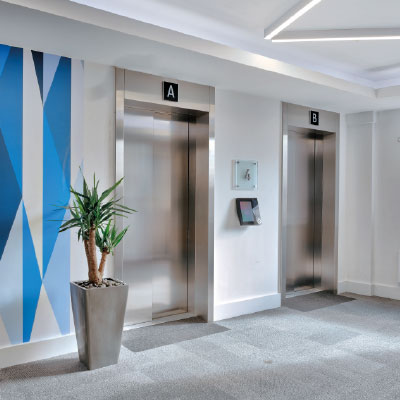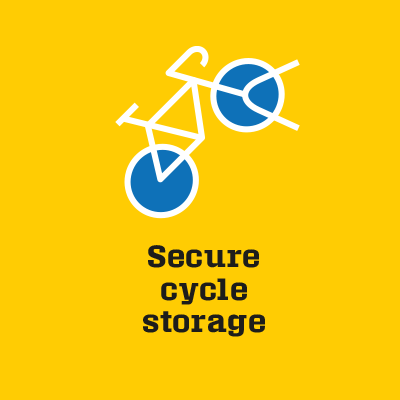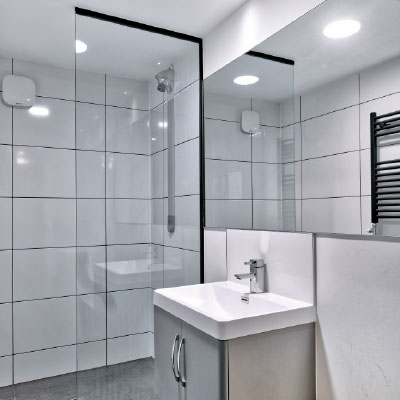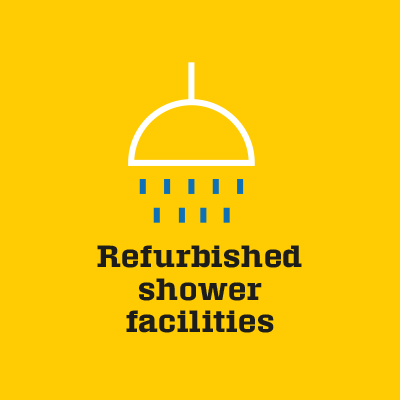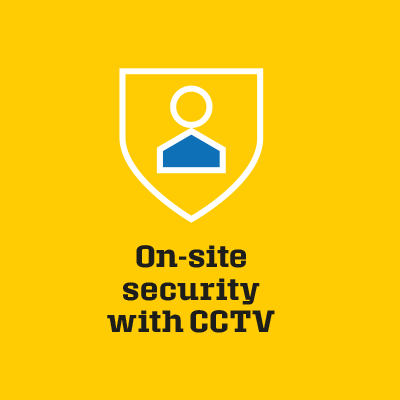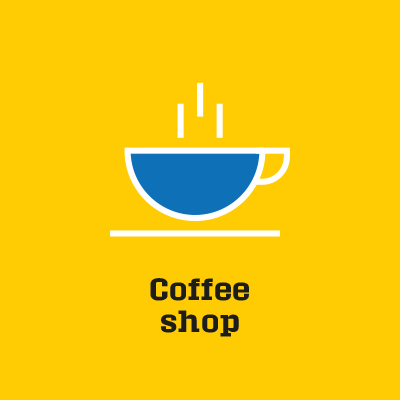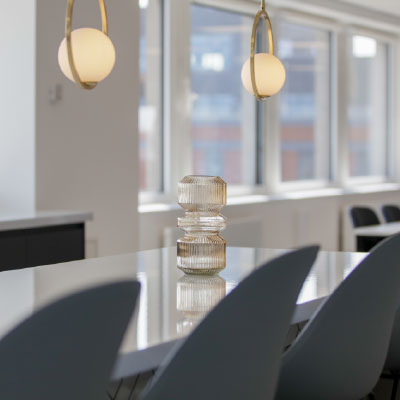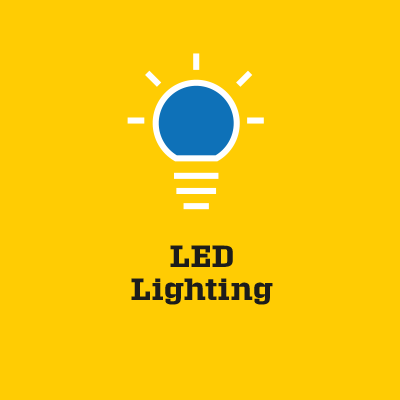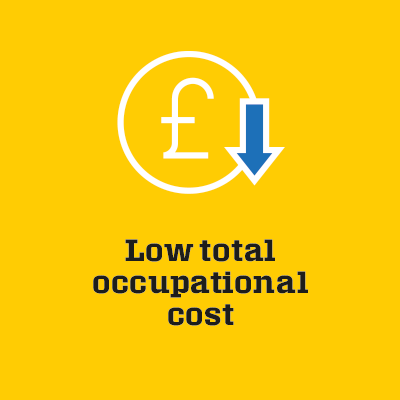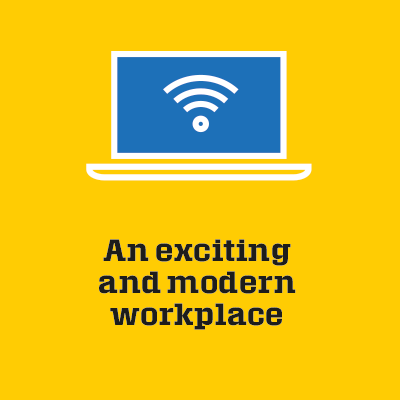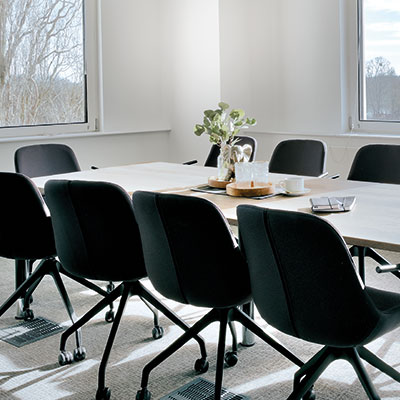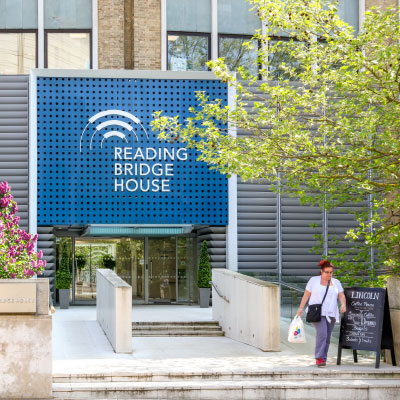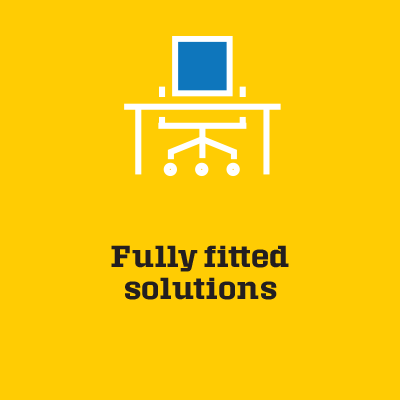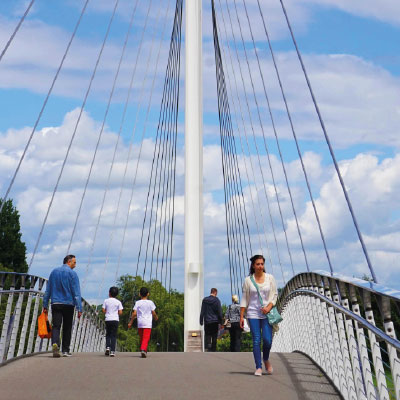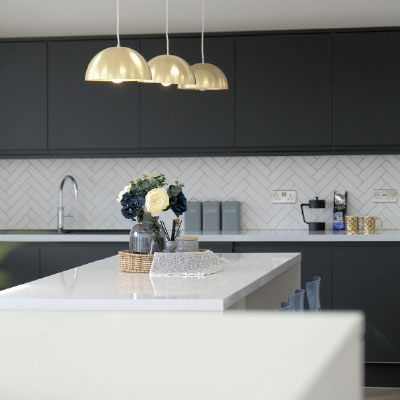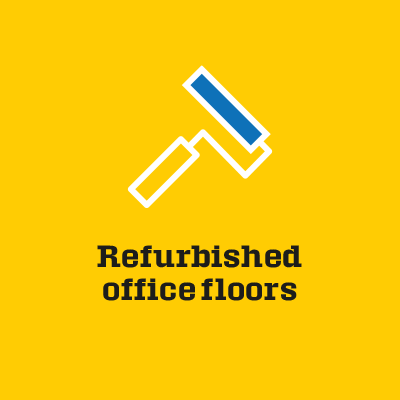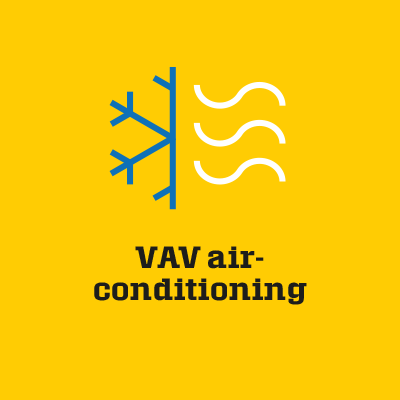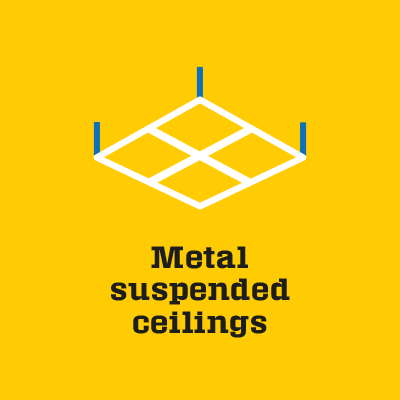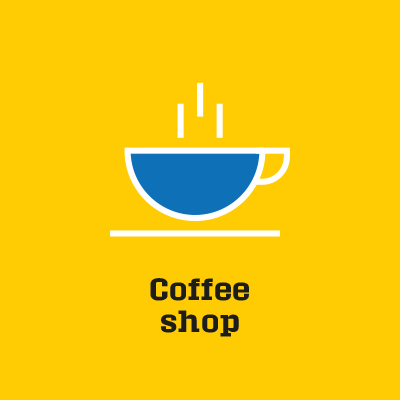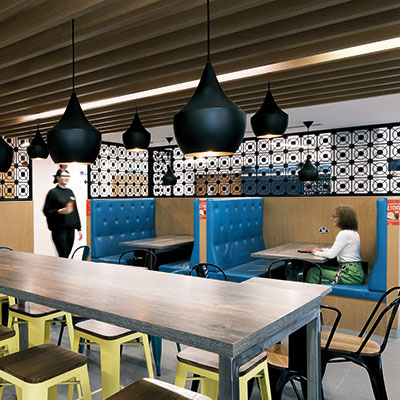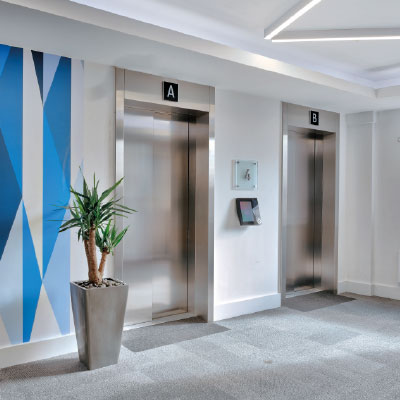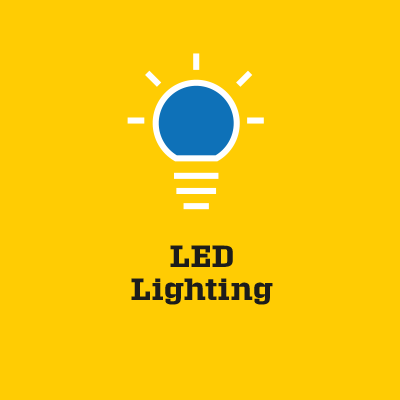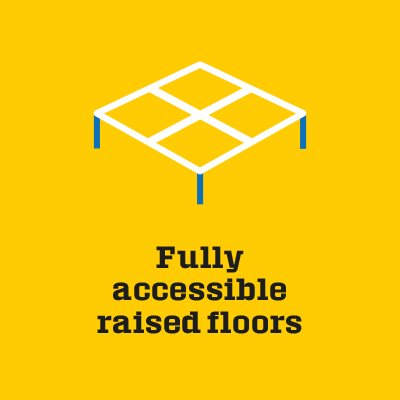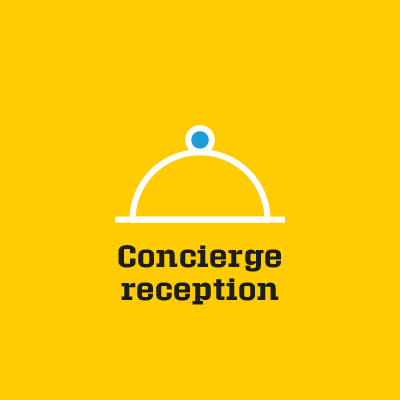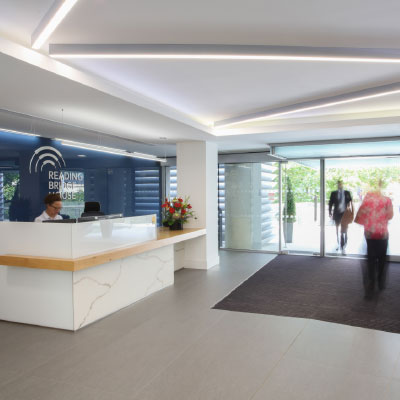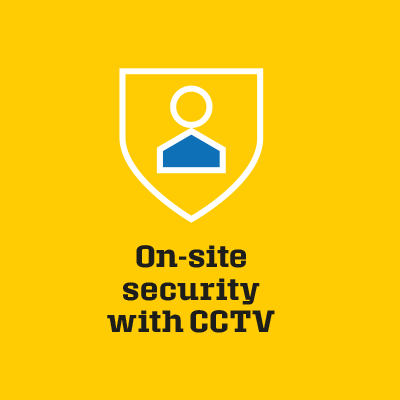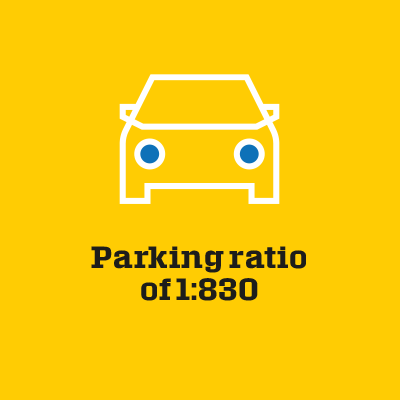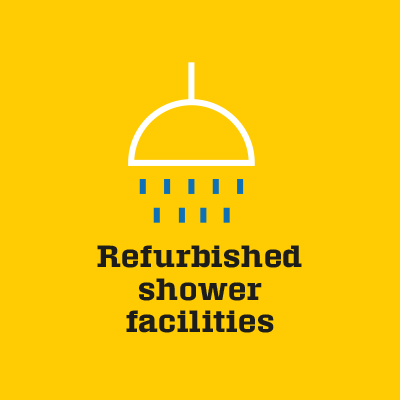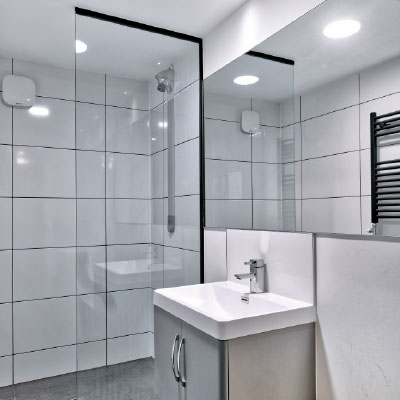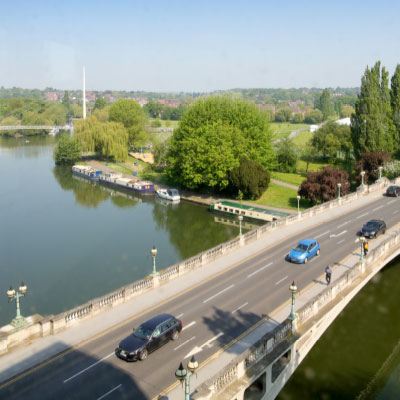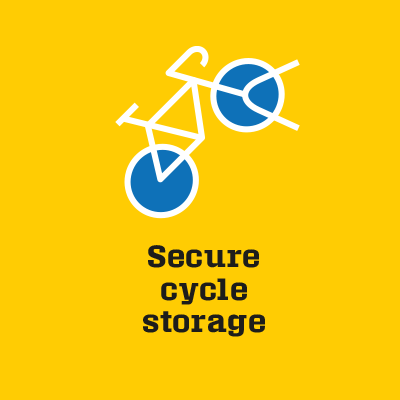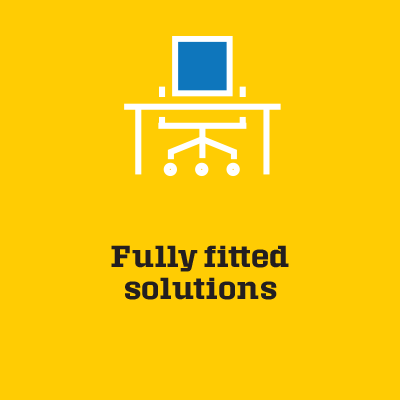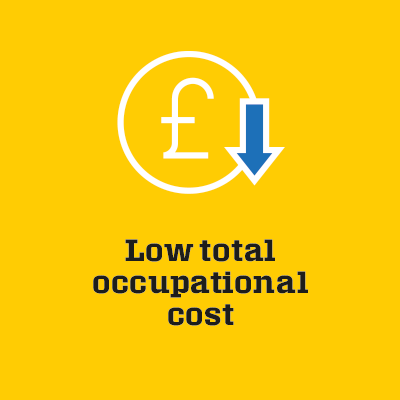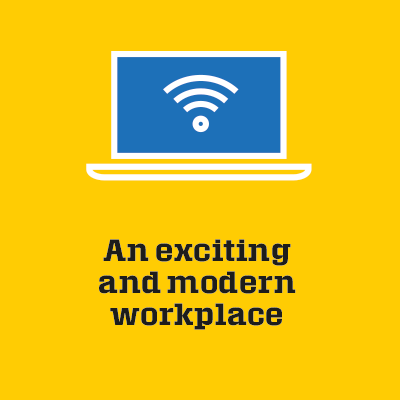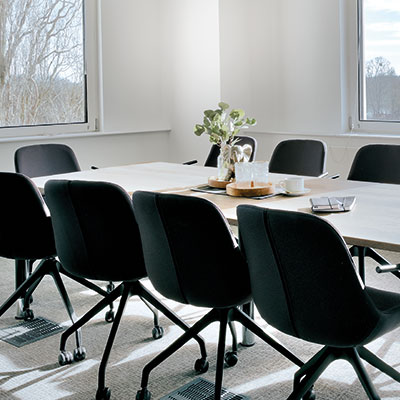 Among the UK's top ten economies
Reading is considered the capital of the Thames Valley and the commercial centre for the region. World leaders in finance, IT, global communications and a high concentration of FTSE 100 companies have their headquarters in the area.
As one of the largest towns in the south-east, Reading is a city in all but name. Several published reports in recent years have recognised Reading as being among the UK's top ten economies.
For companies requiring high-end telecom connectivity to power technological developments and web-based applications, Reading town centre is an exceptional location.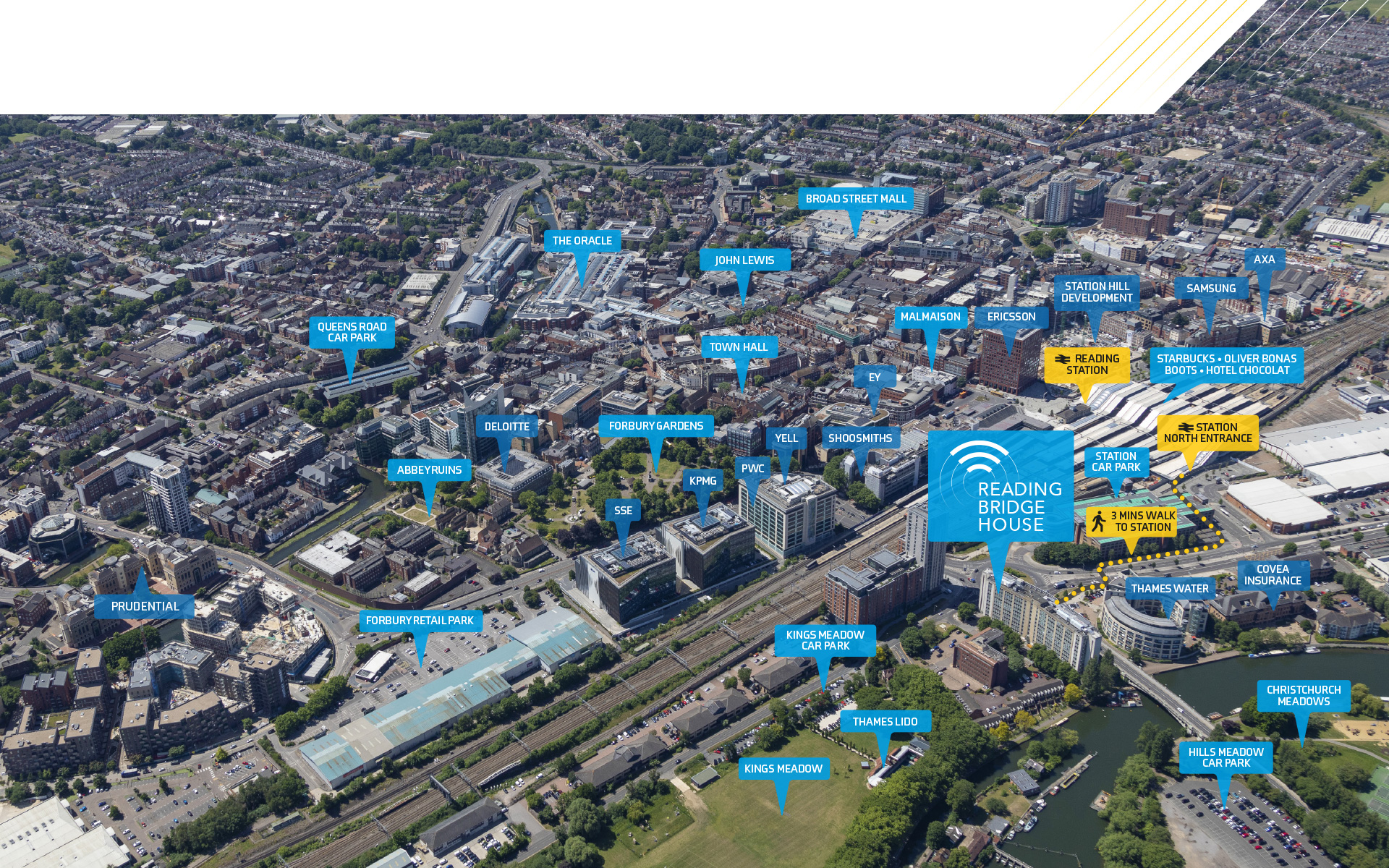 Few locations can rival Reading's rail, road and bus service connectivity
Reading Bridge House is conveniently located just a short walk from Reading station. From there, frequent direct trains into London Paddington take just 23 minutes. Reading is also a major rail hub with services across the Thames Valley and other parts of the country.
The Heathrow RailAir link stops outside the station providing easy access to and from the airport. This runs every 20 minutes and every 30 mins at weekends.
The Elizabeth Line rail service between Reading and London serves a total of 40 stations along the entire route, passengers can easily travel into, and beyond Central London.
Reading also has an award-winning bus service. Its river walkways and cycle paths make green travel a pleasure.
Reading benefits from excellent road connections, served by three motorway junctions (M4 J10, 11 & 12).